Here is that perfect piece of Montana Real Estate for all of you avid fisherman and outdoorsman. Trout Creek Montana is home to the legendary Huckleberry Festival. Hunting, fishing, Wildlife viewing, Four wheeling, Boating are just a few of the recreational opportunities available. Trout Creek is located on the Noxon Rapids Reservoir (Clark Fork River) which offers more than 35 miles of Water to operate your boat on. The perfect location for the outdoor enthusiast, boaters and fisherman.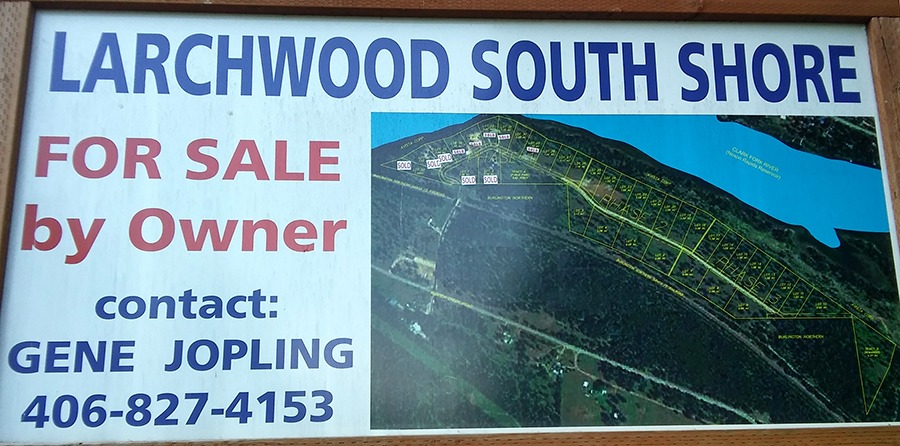 Lot's 11 thru 25 are frontage lot's, all have water and dock access all are 1 ½ acres plus and have a minimum of 160 feet of frontage.  Power is to the lot corner, Well's will be shared between two lot's, Roads are paved, Septic systems are approved.
Lot's 5 thru 9 are secondary lot's, they have water access via a trail but do not have a boat slip, lots are 2 plus acres in size and have power to lot corner, Wells are Shared type and septic systems are approved.
Docks are permitted by Avista (The Power Company) Boat Slips are available for frontage lots.  Two dock sites are already permitted and we are in the process of getting two more dock sites which will be adequate for frontage lots.
This is a beautiful area to either have primary residence or a vacation cabin to make wonderful family memory's. The Subdivision is located 2 miles out of Trout Creek on Martin Creek road (all paved).  Owner Terms may be available.